Double Awards for Provocateur Bar
Provocateur Bar won 2 awards at the Mixology Bar Awards 2019 for "Hotel Bar of the Year" and "Bar Team of the Year"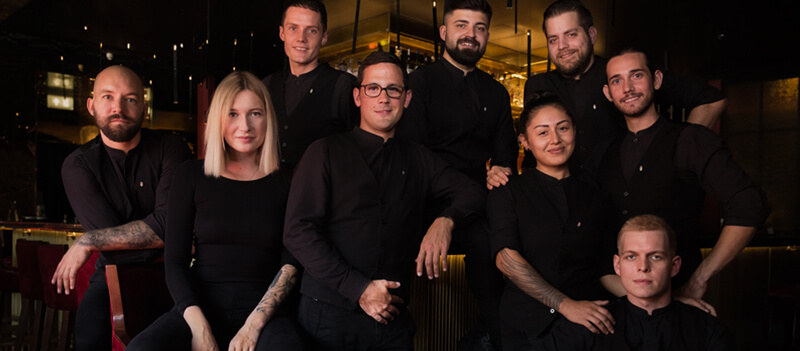 At the Mixology Bar Awards gala ceremony held in Berlin on Sunday 7th of October the coveted black glass trophies were awarded in 16 categories. The Provocateur scored a double hit as Hotel Bar of the Year and Bar Team of the Year awarded to its team. This puts the Provocateur Bar up with the best from Germany, Austria and Switzerland. Our entire team is incredibly proud!
The Provocateur Bar follows the concept of the award-winning Roomers Bar in Frankfurt. It's the hotel's heart and soul and symbolises a unique bar culture. The burlesque atmosphere of the interior is reflected in the bar menu, which was also shortlisted. The 12 signature cocktails were created by bar manager Tarek Nix and his team and take their inspiration from celebrities from the 1920's and from the history of the hotel. An individually matched food pairing gives drink a finishing touch.