Close Up
Hoteliers of the Year 2018
We did it - Alex Urseanu and Micky Rosen are Hoteliers of the Year!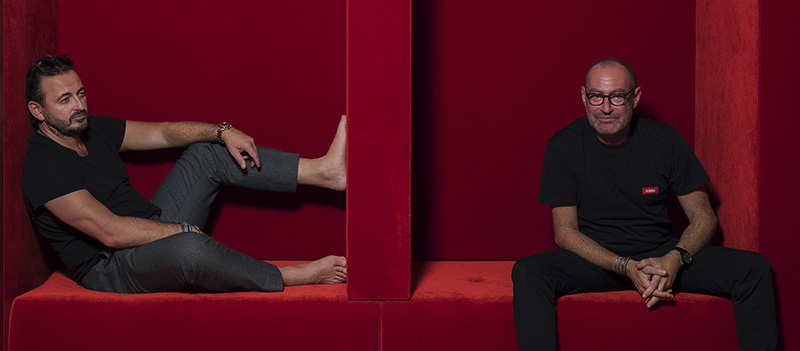 Alex Urseanu and Micky Rosen are Hoteliers of the Year 2018! During a big gala night in Berlin on Monday, 29th of January 2018, they were awarded with the most important prize in hotel industry. The jury chairman Rolf Westermann, editor-in-chief of the AHGZ -General Hotel and Gastronomy Newspaper, justifies the decision for the "Hoteliers of the Year 2018" as follows:
"Micky Rosen and Alex Urseanu have finally established themselves with their visionary hotels, bar and food concepts after 17 years of cooperation. In Frankfurt, the design hotel Roomers, the Gerbermühle, the restaurant moriki and other concepts have been running successfully for years. In 2016 and 2017, the Gekko Group achieved further milestones with the opening of two Roomers in Baden-Baden and in Munich as well as the Provocateur in Berlin. Rosen and Urseanu show how luxury can be interpreted in a modern way, without losing the lightness of being, combining hotel business with impressive bar concepts and innovative gastronomy, creating inspirational meeting spots as you can find them in the larger cities of the world."
Since 1990, personalities who have made outstanding contributions to the hotel industry have been honored by the AHGZ and the dfv media group. Alex and Micky about their recipe for success: "We have it in our heads and put it into practice The joy of making people happy has led us to move on and to go to other cities. At the end, it's all about life, love and passion — and the pleasure of sharing these together"
We are incredibly proud of this award and thank all Gekko Group teams, our families, friends and partners – they are all part of the story!