China meets la vie parisienne. A soupçon of Chinoiserie. A few drops of la vie Parisienne.
Chef The Duc Ngo seduces guests with his otherworldly French-Chinese culinary creations.
"Always a balance, salty, sweet, bitter, and sour. This is very refined in Chinese cuisine. They have deep spices. Star Anise.
Cinnamon. Dried mushrooms. Deep dark flavors. Black vinegars. Fermented vinegars. Soy sauce, of course."
Oh là là! Our restaurant was awarded as one of the best restaurants by OpenTable guests.

Opening Times
Tuesday – Saturday 6 PM – 11 PM
Seatings: 6 PM/6.15 PM or 8.30 PM/8.45 PM
Closed Dates
Due to exclusive events our restaurant is closed on the following days:
–
Looong Mornings
The night was a bit longer and you want to sleep in?
No worries, you can have breakfast with us at ease.
Breakfast Times
Monday – Friday 7 AM – 11.30 AM
Saturday – Sunday 8 AM – 1 PM
Provocateur guests or Berlin locals can order their breakfast at Golden Phoenix á la carte.
At Golden Phoenix or at La Cave – probably one of the most exclusive locations in Berlin on our lower floor.
The rough charm of the room makes your event a memorable evening.
Enjoy a dinner or a flying menu from our restaurant Golden Phoenix in an intimate atmosphere.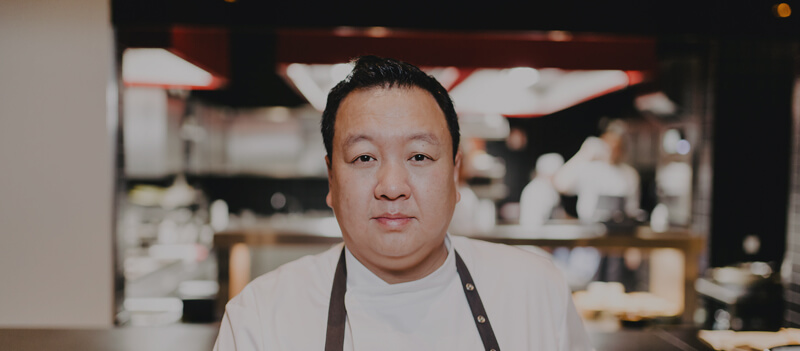 "A lot of Schweinerei." was The Duc Ngo's answer to what kind of dishes are being served at Golden Phoenix.
Discover the full interview with the culinary chef.